Baby Registry Guide: Nursery
Hi mamma,
I found registering for a baby to be a difficult process, mainly because I had no idea what to get. I didn't want to just register for the most expensive items, because wow, you need a lot of stuff. And I didn't want to put a million things on my registry that I'd never use. I put together a three-part baby registry guide to help get you on your way as you register for your new bundle of joy.
Hopefully, by sharing this info as a three-part series, you won't be too overwhelmed with everything you have to go through. First things first – if you just want the whole thing, no holds barred, a complete guide to your baby registry – check out this post.
If you'd like the bite-size version and want to get started with the baby registry guide on what you'll need to outfit your nursery, let's dive in.
This post probably contains affiliate links. That means if you buy something using one of my links I may receive a small commission – at no additional cost to you! How cool is that? It's kind of boring, but feel free to read my full disclosure if you want more info.
The full series is outlined below:
Baby Registry Guide Part 1: The Nursery (YOU'RE HERE!)
TML Baby Registry Guide Part 2: On the Go & Around the House
TML Baby Registry Guide Part 3: Feeding, Clothing, Bath & General Household Items
Need more help? Dive into The Registry Fairy now!
Figuring out what items are the best for you and your family can be tricky. Not to mention you're already doing a TON of research on newborn essentials and your baby registry. If not, why would you be here?!

The great news is that I have something that can help. It's called The Registry Fairy and is a set of done-for-you organizational spreadsheets and videos that take all the guesswork out of the baby registry process. It helps take all the stress out of your baby registry and provides real-life (mom and baby tested) recommendations for items that you'll want. If you want a step-by-step guide to the baby registry of your dreams – check out The Registry Fairy.

Baby Registry Guide: Nursery
Baby Furniture: Cribs and Dressers
You can spend as much or as little as you'd like on your nursery furniture. From crazy expensive eco-friendly wood, to a hand me down from your cousin, baby furniture runs the gamut. We didn't end up registering for furniture, but if you register at a place that sells furniture as well, you should take advantage of the registry. Many times when you complete your registry and buy the remaining items off the list, you'll get a good discount.
In this part of the baby registry guide, we'll share a variety of budget options. In full disclosure, we went a little crazy in this category as little lady's great grandmother decided she'd like to gift us our nursery furniture.
I did a lot of research and decided on Romina furniture, because it was eco-friendly, greenguard certified, and wouldn't off-gas chemicals. That said, I wouldn't say that Romina is by any means average cost, and we wouldn't have gotten it if we were footing the bill.
We were also looking at Pottery Barn Kids and a few other brands, and in this case, there is no wrong answer. There are so many different options out there for every budget. I'd recommend going with a brand that is greenguard certified, which means the products pass specific emissions and VOC testing. The certification guarantees that they won't be off-gassing harmful chemicals into your nursery.
Here are a few awesome options for nursery furniture, specifically cribs, and dressers: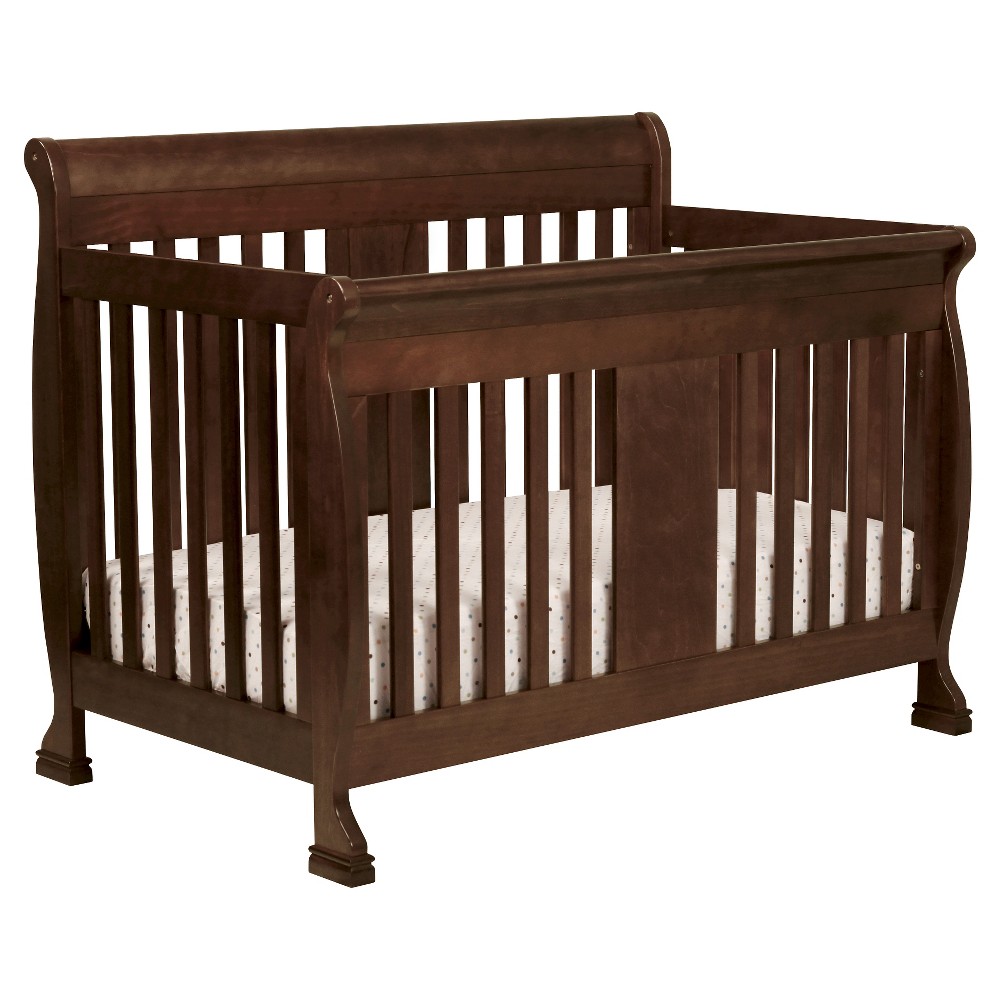 Davinci Porter 4-in-1 Convertible Crib ~$230

Babyletto Hudson 3-in-0ne convertible crib ~$380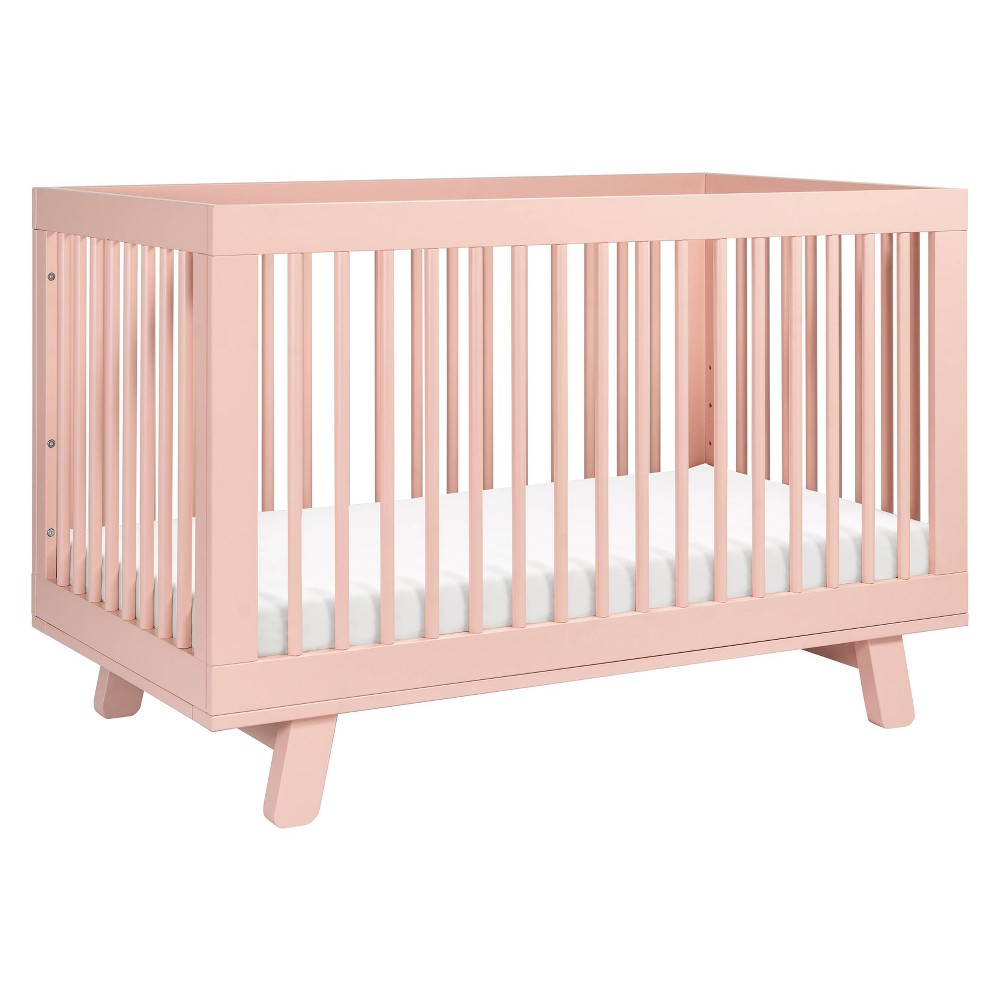 Nursery Chair/Glider
Whether you go with a chair or a glider in your nursery will depend on personal preference and your style. I didn't want a glider because I wanted to repurpose the chair after we were done in the nursery. I also wanted something that reclined for those long night nursing sessions.
I'd also gotten a helpful hint that I may be spending a lot of time in said chair, and it would be nice if it was comfortable, so we mainly looked at recliners. We sat in a ton of chairs but ended up with the Storytime Series – Bilana. It looks like they aren't selling that model anymore, but this one is similar.
The great news about these chairs is that they are a special order so you can choose from about a million different fabrics to fit any room. We got one in ivory and it looks great with our dark wood furniture. Google local baby stores and I'm sure you'll find one that carries the Storytime Series line or look up retailers from their website.
Here are some options to check out for recliners or gliders:
Baby Relax Swivel Glider & Recliner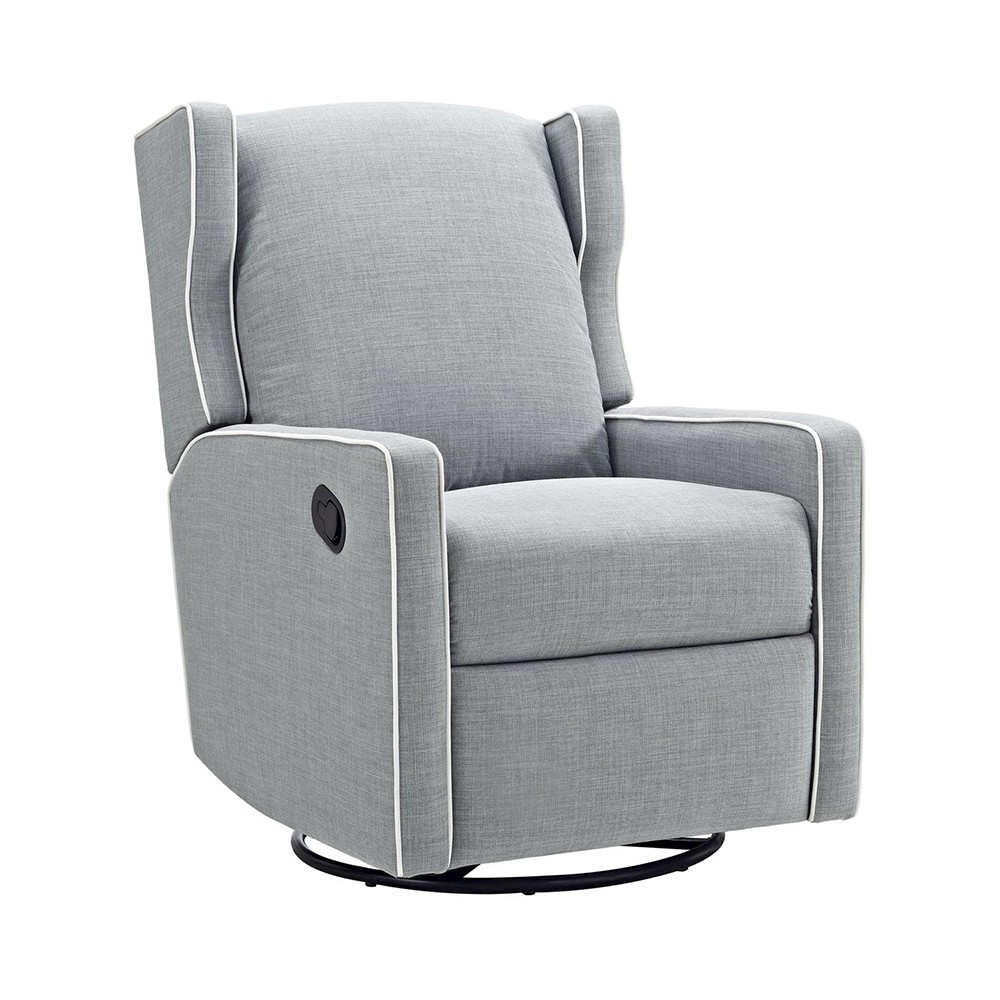 Storkcraft Glider + Ottoman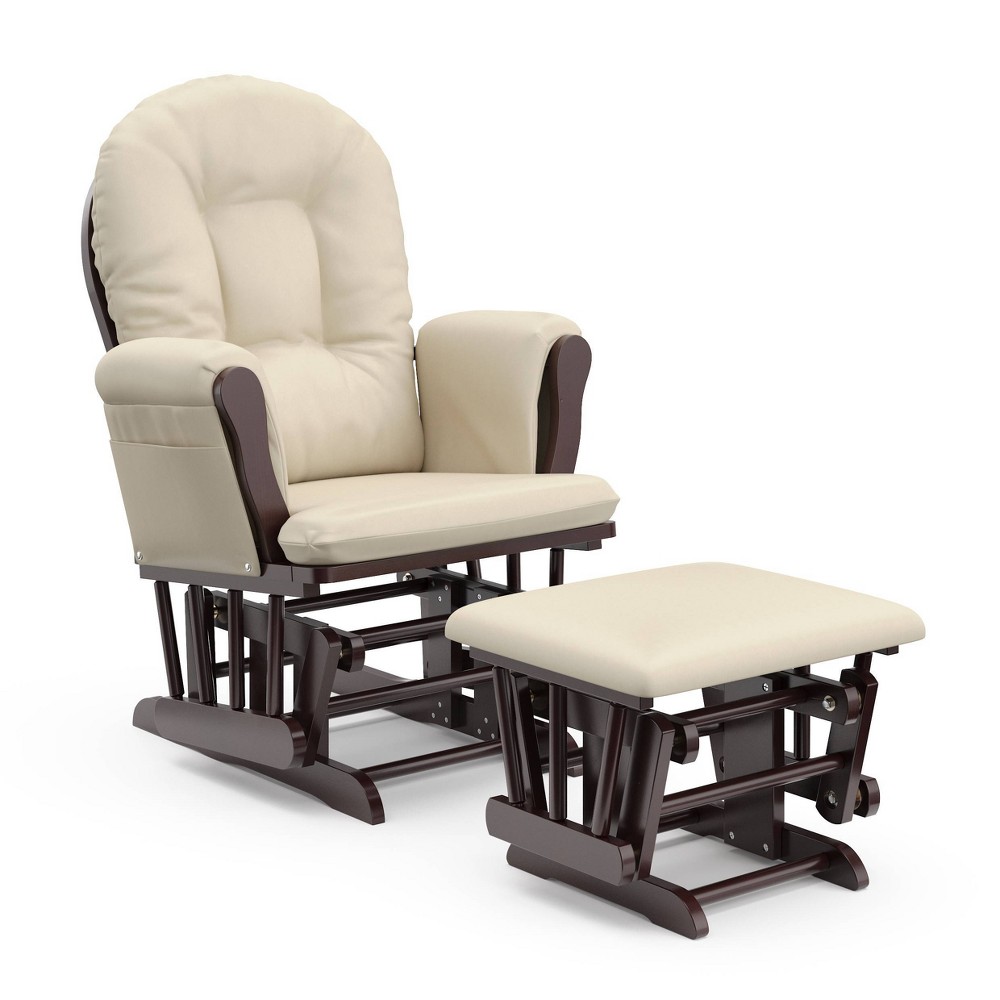 Side Table / Nightstand
You might be wondering what you'd do with a nightstand if your baby is in a crib, but trust me, you'll want one. In the early days, it doubled as a nursing station to hold my water, phone, snacks, etc. during nursing sessions. Since she was a toddler, we've had a stack of books a mile high piled beside our chair for nighttime stories.
We went super budget on this one and upcycled an old IKEA nightstand. It didn't matter to me that it doesn't match the bedroom set because we didn't have room for two in the nursery. However, if you purchase a furniture set, it might be nice to get one that matches if your crib converts.
If you're purchasing a new table and not just using an interim or upcycled side table, I'd go with the company you purchase furniture from. If you just want a cheap side table, I'd recommend one of these:
Changing Pad
You'll want a changing pad in your baby's room. There are a ton of options here as well, and you can go from budget to luxury based on how much you want to spend.
We ended up going cheaper here and got the Summer Infant Contour Changing Pad.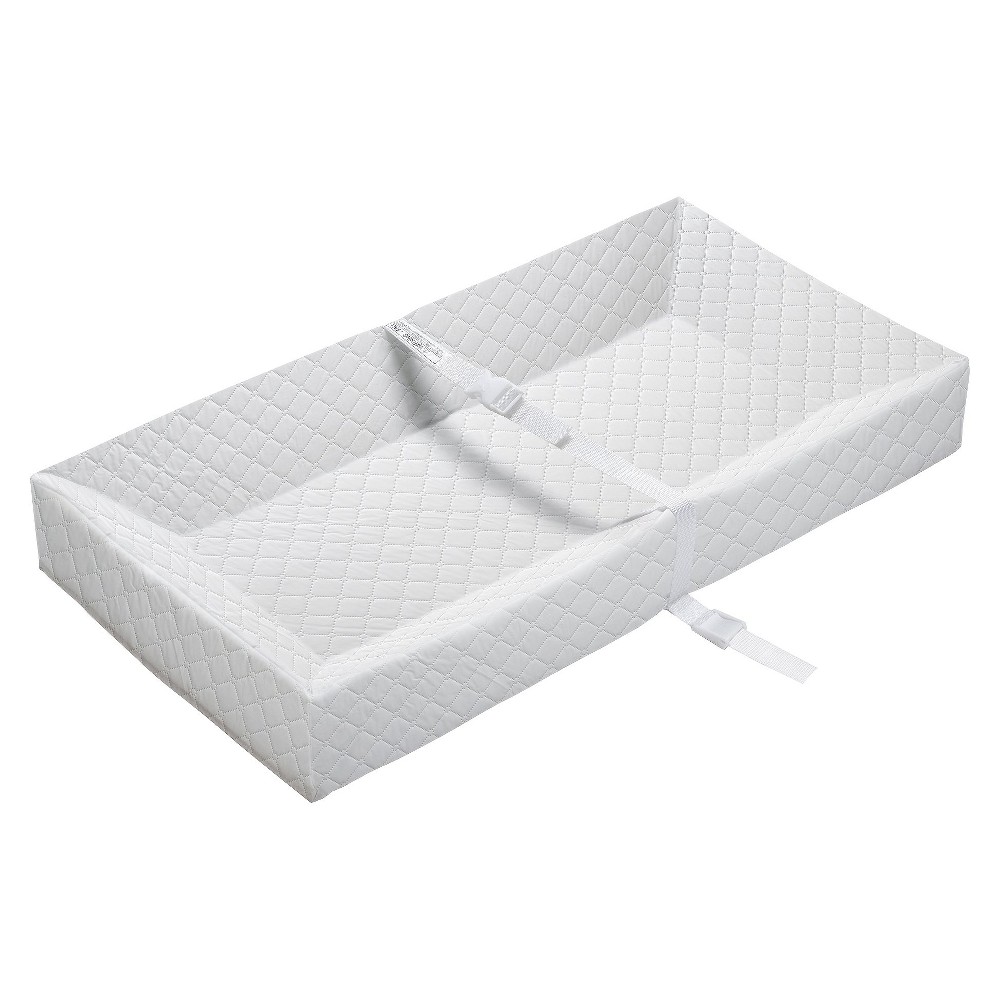 It was the #1 rated changing pad on Amazon when we registered, and I didn't feel like something we'd be getting poop on needed to be expensive.
However, after some learning and education, I found out about the Keekaroo, an antimicrobial changing pad that you don't need covers for.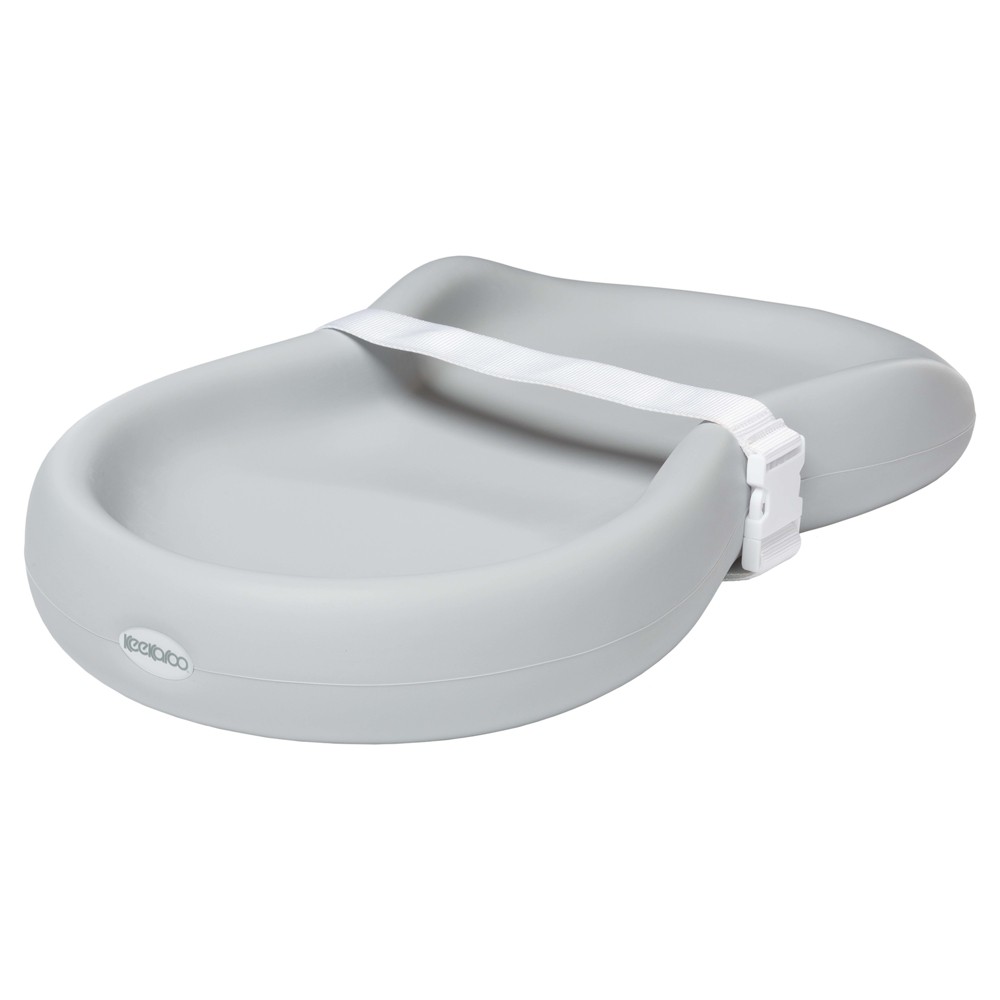 This thing is amazing. We went through so many changing pad covers with our newborn due to crazy diaper changes and blowouts. Having a changing pad that doesn't require a cover and is antimicrobial is a huge bonus. However, it is NOT cheap. Once you add up all the changing pad covers you need the actual cost of the Summer Infant changing pad goes, up, but it's something you'll have to weigh.
If you want a Keekaroo, I'd definitely put it on your baby registry and let someone else buy it for you!
Changing Pad Cover
Per above, you'll need at least two, and maybe three of these for the messes and blowouts of the newborn months. I chose options that matched our nursery decor and alternate sheet sets. We have two Burt's Bees covers that have both lasted over three years! They are organic cotton which I was pretty concerned about when she was a newborn.
This is less of a concern now, but if you're buying organic, Burt's Bees has a great selection of clothes, sheets, and covers for your baby registry.
Burt's Bees Changing Pad Cover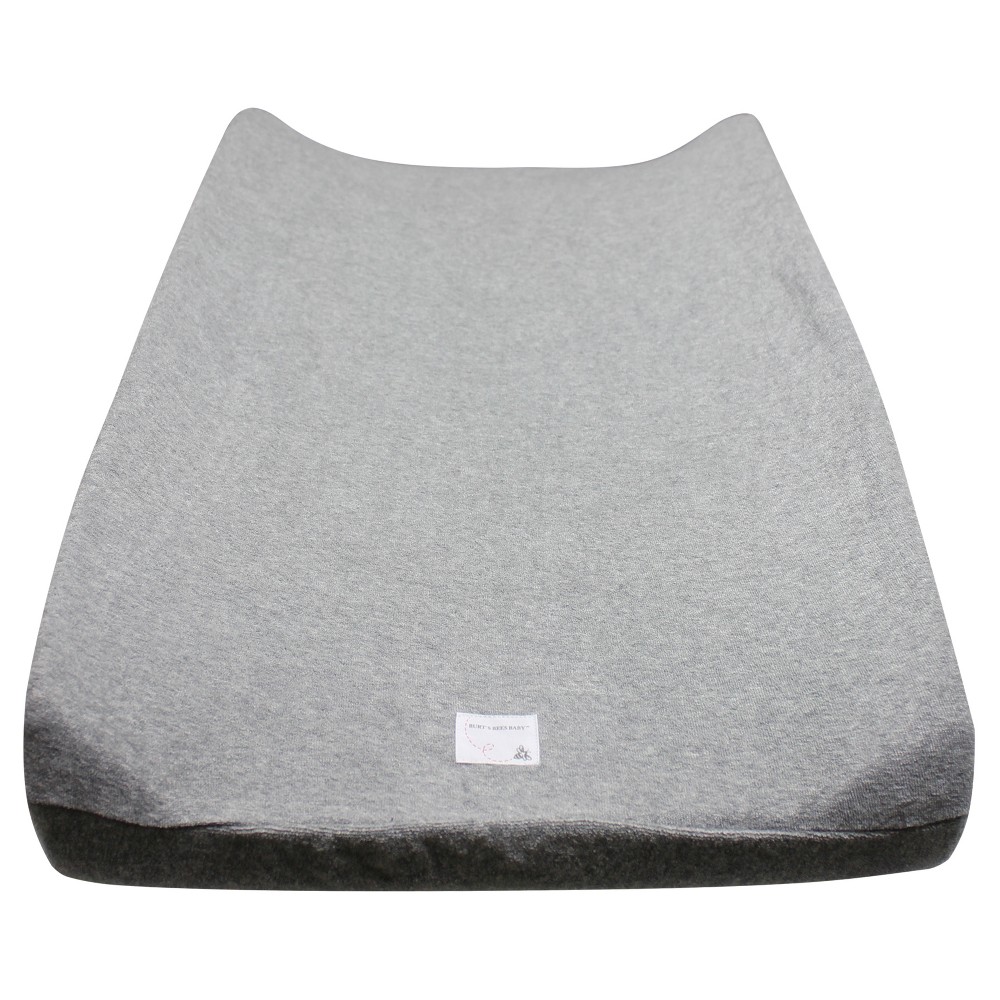 White Noise Machine
I can't say enough good things about our white noise machines. We ended up buying two of these.
This one we used when she was first born and kept it for our room when she transitioned into the nursery. We then got one for her that had different sounds and had a blue night light that we could use in her room.
We got so used to white noise, we even ended up getting a portable one for travel. It is a lifesaver in new sleeping locations and for travel, especially in hotel rooms that have a lot of background noise.
Standard Sound Machines ~$30-50


Portable Sound Machine ~$28

Diaper Pail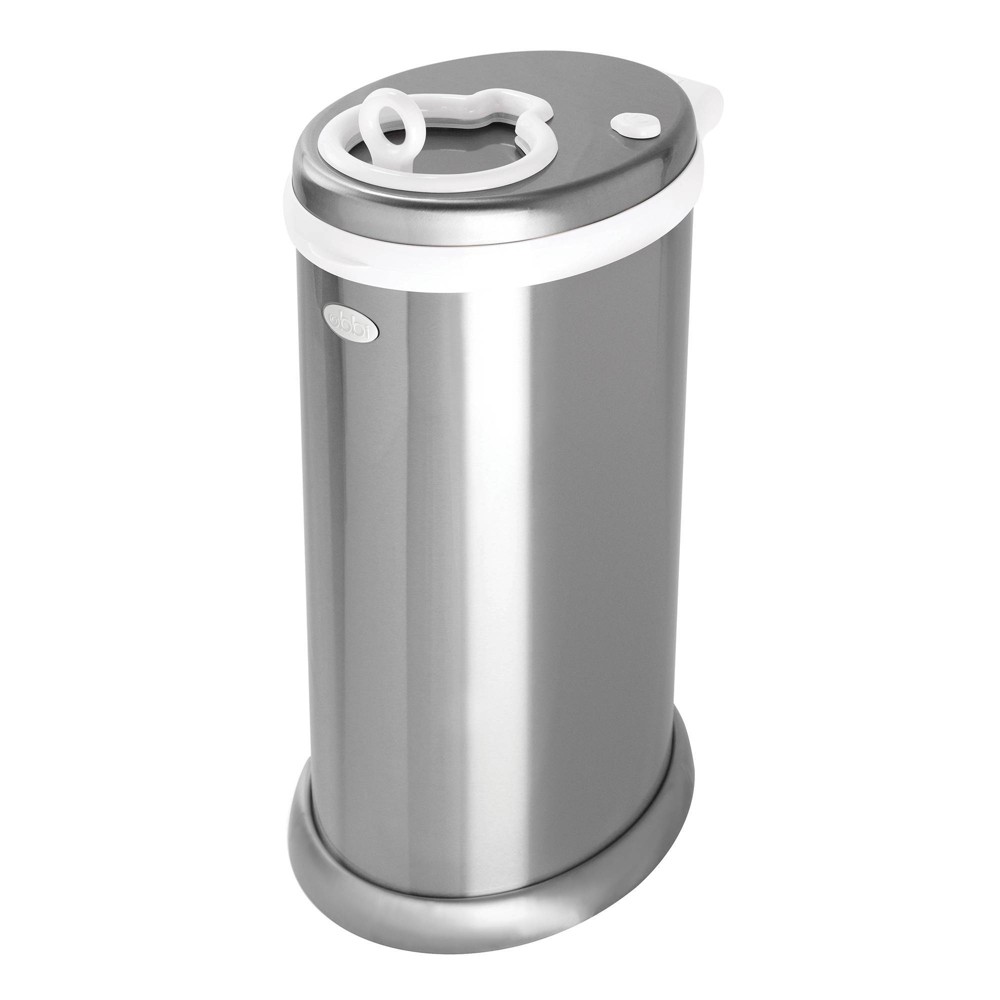 I'd recommend one or two diaper pails, depending on how big your house is. You don't want to leave a bunch of dirty diapers sitting around if your diaper pail is upstairs and you change the baby a lot in the living room.
The great thing about the UBBI diaper pail is that you don't have to buy special bags for it. We use the trash can size trash bags from Costco and have enough excess to tie up cleanly when we pull them out. It is also metal so supposedly the pail itself doesn't hold odor like some of the plastic. I will say that it holds the odor in – her room doesn't always smell like dirty diapers, but when we take out the diapers that thing STINKS.
We also have a Diaper Dekor and have used a Diaper Genie frequently, both of which function well but we didn't use as our main diaper pail. I'd recommend both but think that buying the special bags will likely make them more expensive in the long run.
Diaper Dekor Plus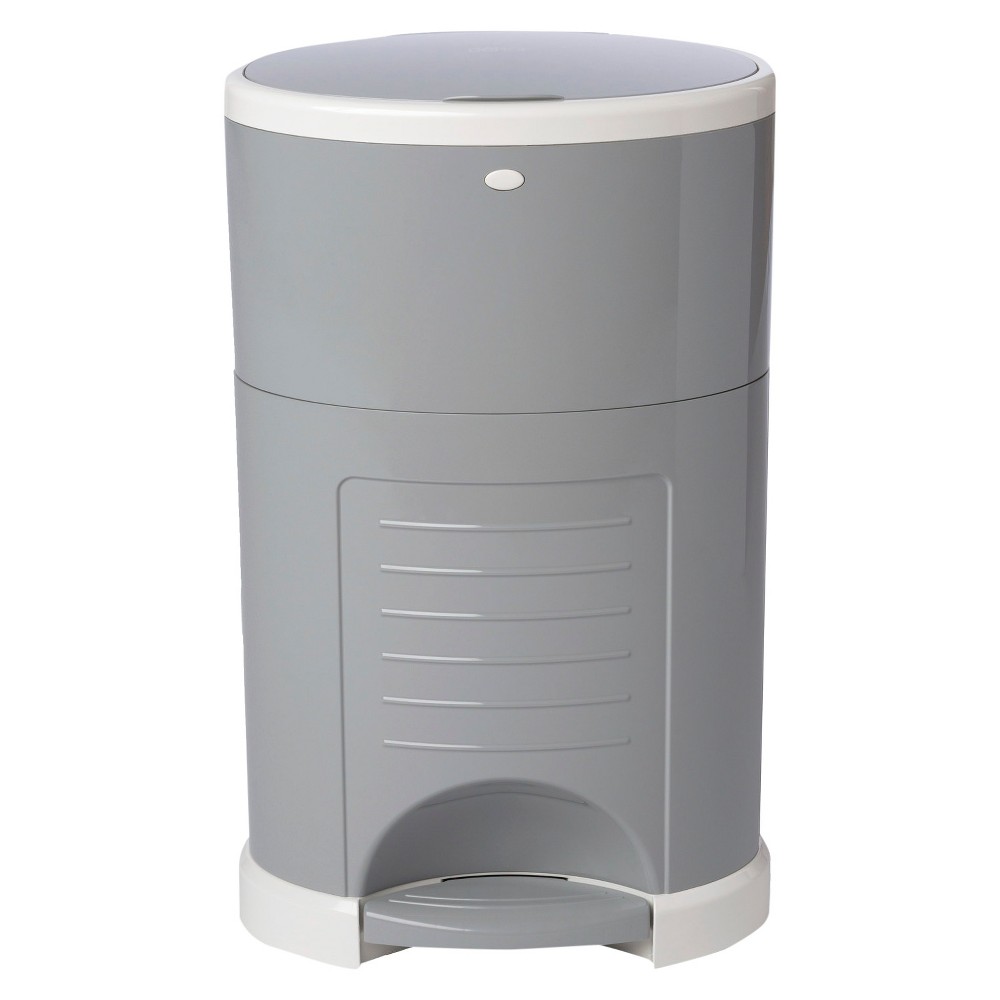 Crib Mattress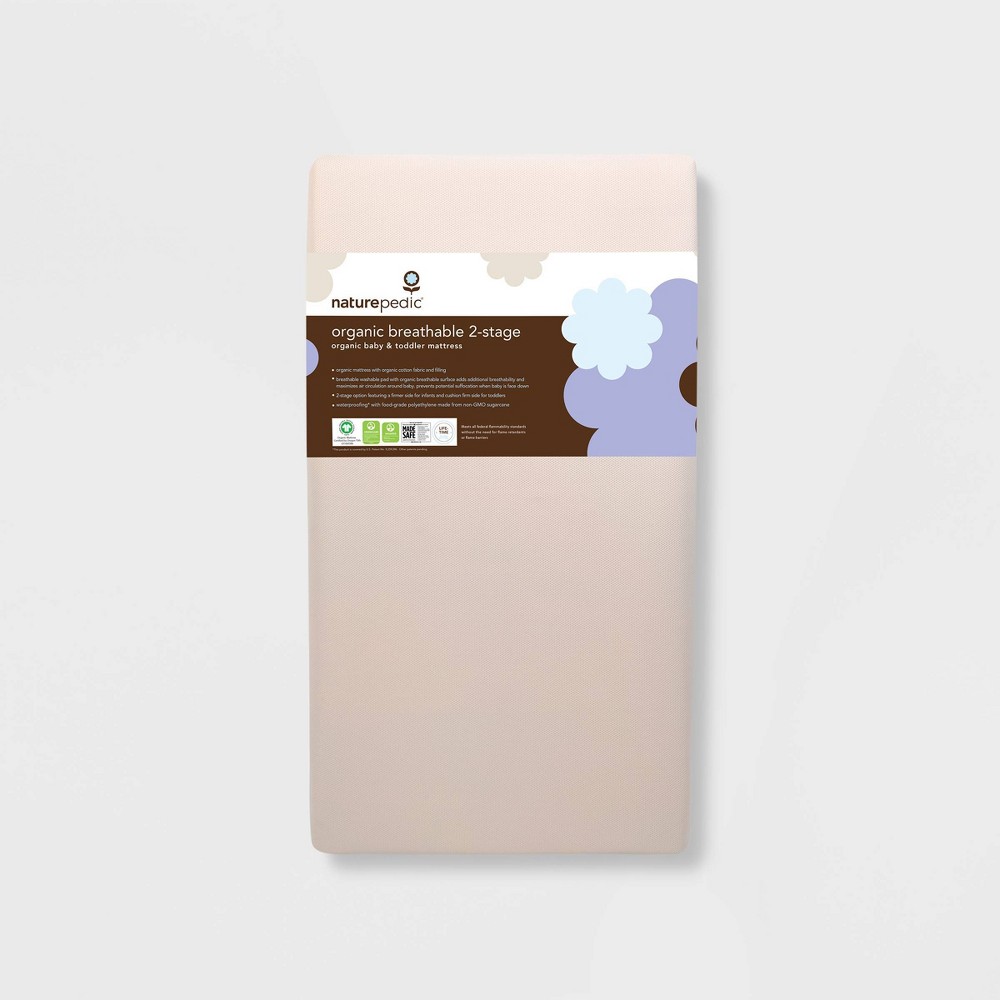 My biggest concern here was how much time baby would be face down on the mattress, and I didn't want to have any chemicals near her for an extended period of time. I loved that the mattress we chose has two firmness options, for infants and toddlers, and was organic, greenguard and allergy certified.
We also went with the Naturepedic Mattress Pad Cover, but since the mattress is waterproof technically we didn't need it. I didn't like the idea that urine could end up directly on the mattress, even if it was waterproof so we went ahead with overkill and got the cover as well.
Here are two different mattress options we looked at in addition to the naturepedic:
Lullaby Earth Super Lightweight Crib Mattress ~$170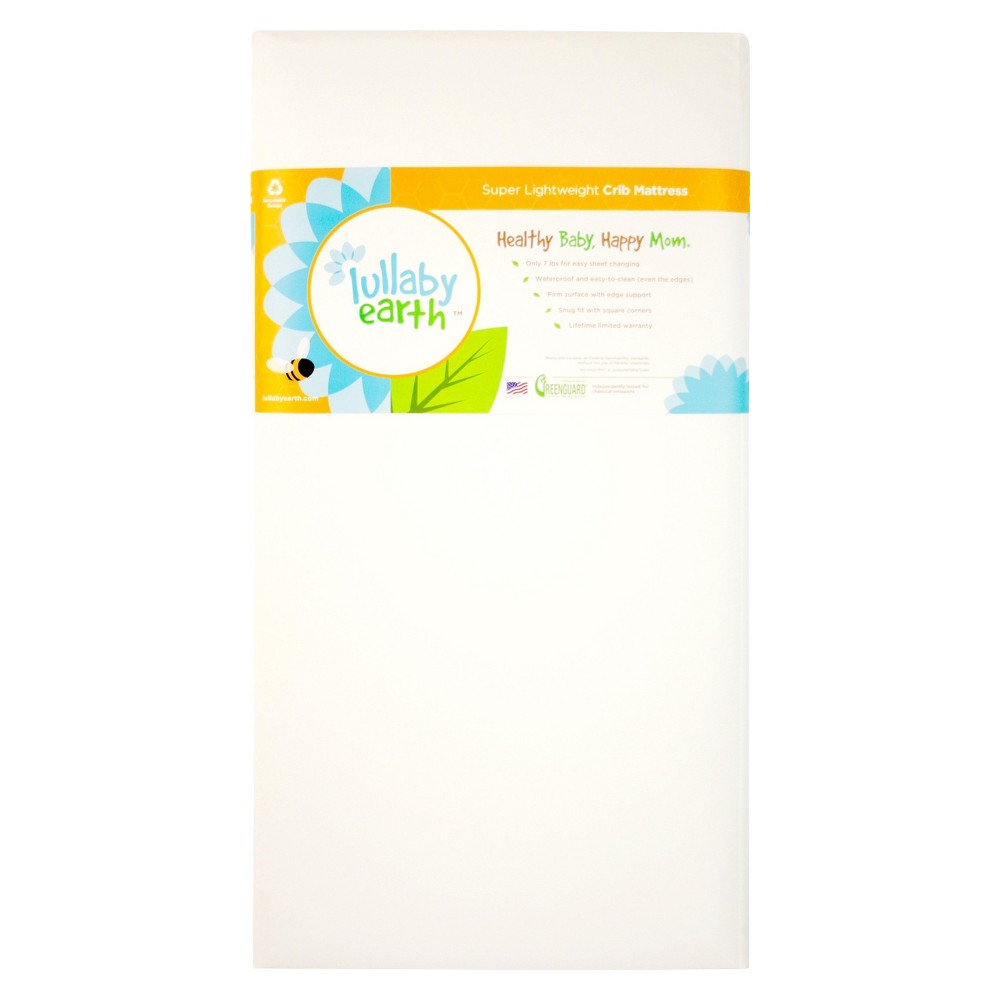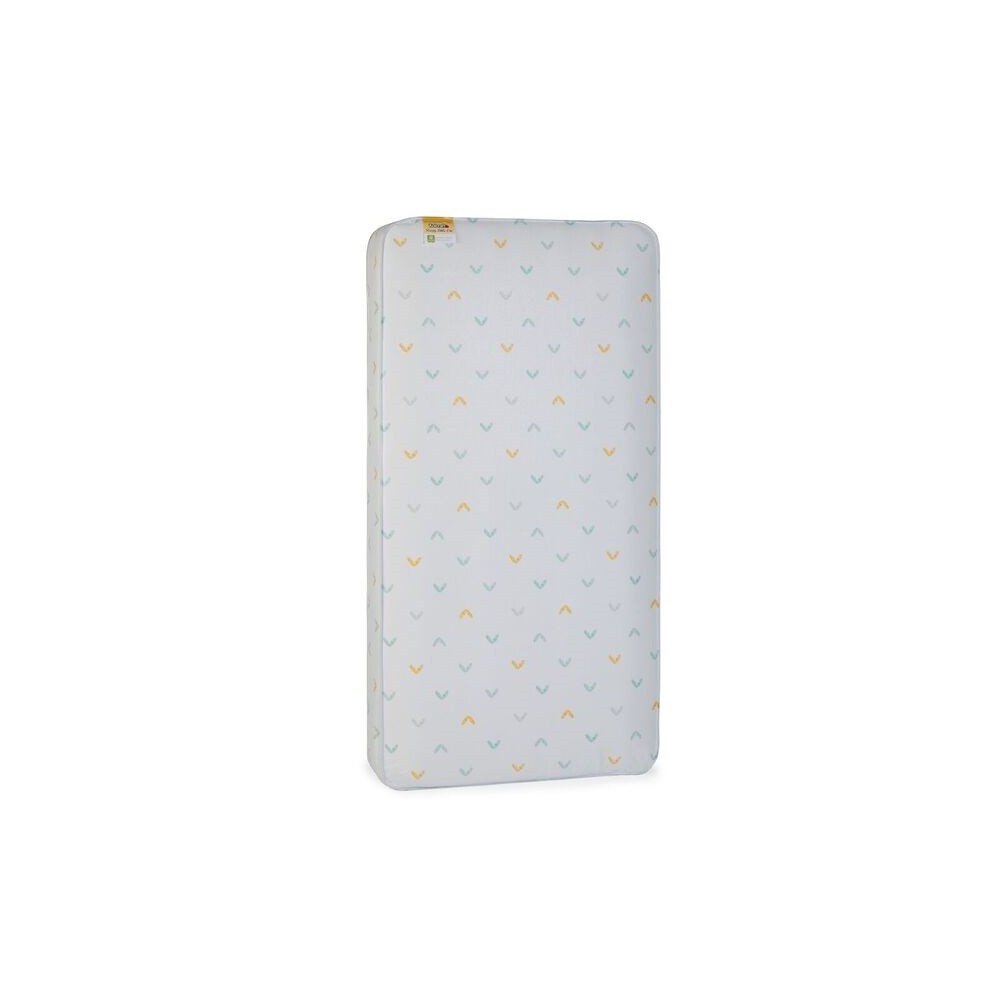 Kolcraft Sleepy Little one Crib & Toddler Mattress ~$55
We didn't really look at the more budget options in this category as I was worried about the chemicals, but I listed one above so you have it for reference. The one I found is a good buy and is safe – I was just a little crazy about the mattress for some reason.
Carbon Monoxide Detector
Hop over to Home Depot or Amazon and grab one. We recently upgraded to one that also has a natural gas detector as well. You'll want one of these in your room and your baby's bedroom
First Alert Carbon Monoxide Detector ~$15

Baby Registry Guide: Decor
This is another area where you can go crazy or you can be more frugal. We got most of our decor from the Restoration Hardware (RH) registry and supplemented with some additional baskets and curtains from Home Goods. Again – here's a great chance to register for things you may not want to splurge on for yourself, but someone in your family may want to treat you.
Storage Bins & Baskets
These canvas options from RH are adorable, but they are a little floppy. Little lady has fallen in a few times digging deep in the canvas one for toys, but it's not enough of an issue that I wouldn't recommend them. We use the large square wicker basket to store her blankets and sheets.
Badger Basket Multi-Bin Storage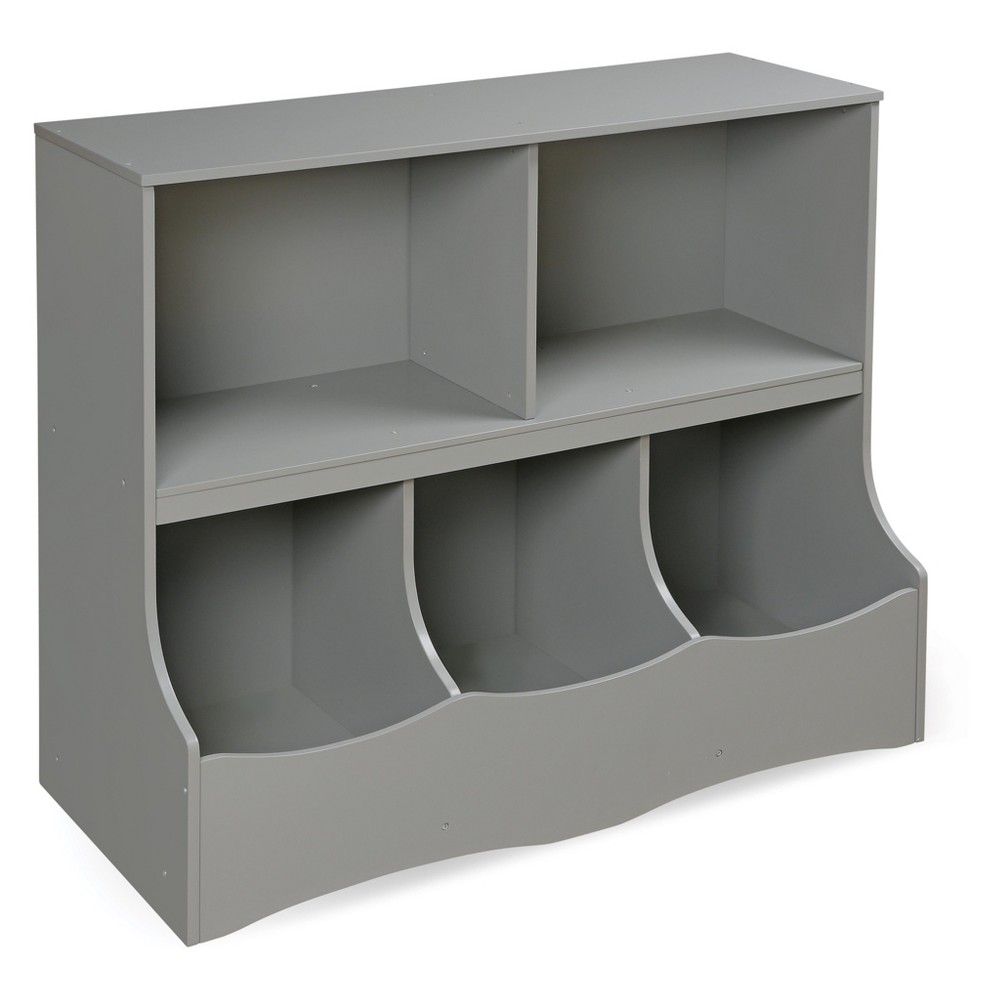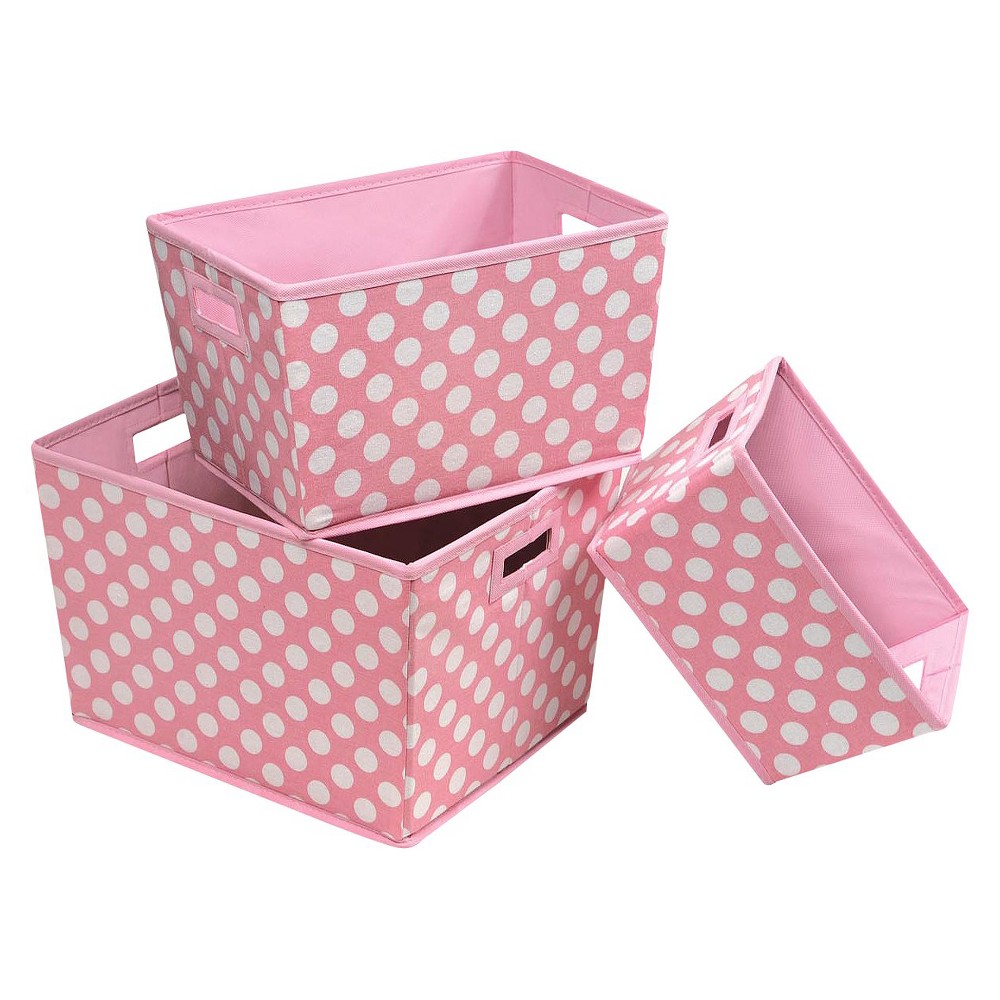 Crib Bedding Set
Please don't buy your baby fancy bedding sets with bumpers. Bumpers are NOT SAFE for infant sleep, and although the cribs in baby stores look amazing all decked out, a bumper and big blanket have no place in your baby's bed.
We tried the American Baby Company Organic sheets from Amazon but we sent them to daycare and they ended up stained looking from either the mats or frequent washings. I wouldn't recommend them if you want something that looks nice for the long run, but they are cost-effective, soft, and organic so if you want something when you're just starting they are an option.
Her formal crib bedding we got from our RH registry – a light pink washed satin skirt, and a pink and grey elephant sheet. We also ended up with Burt's Bees sheets as backups, and they've held up great.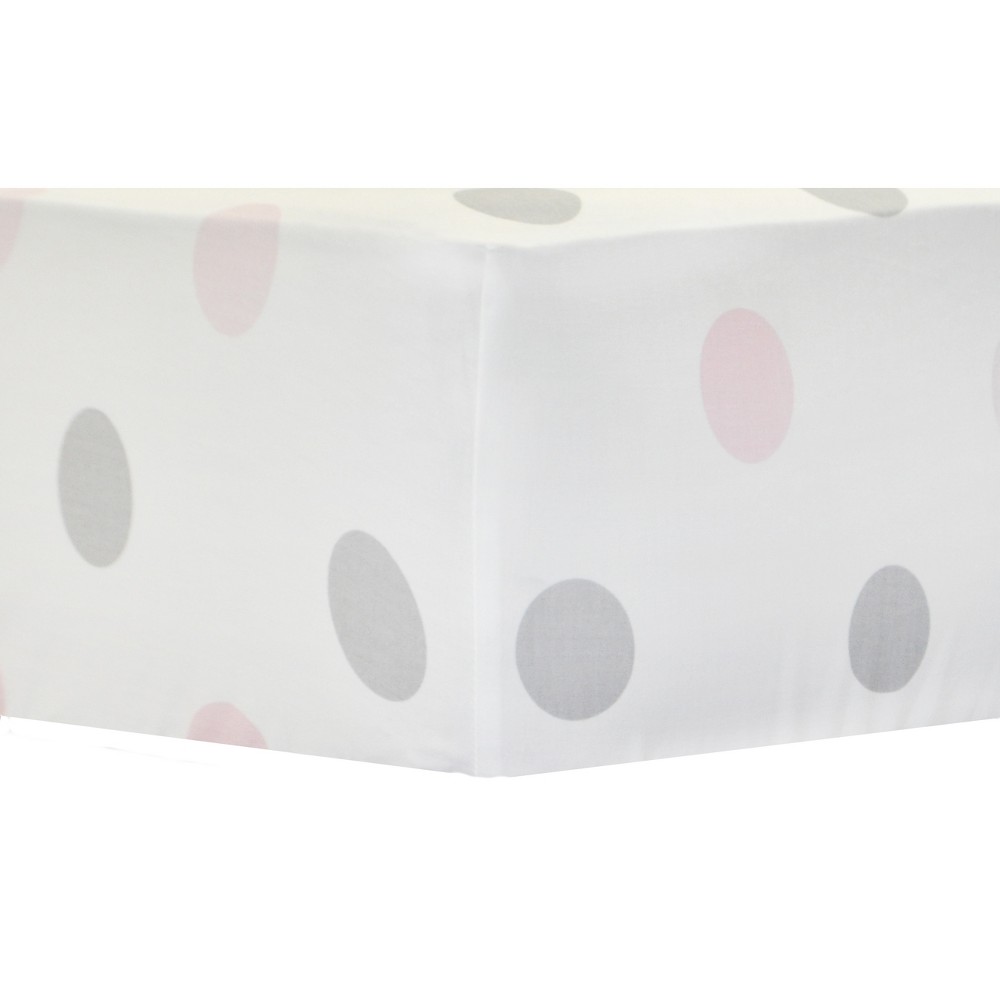 Curtains
Do yourself a favor on this one and go blackout curtains from the start. We thought we'd get away with some adorable pink sheer ones but ended up buying a double rod with blackout underneath. This just cost more money in the long run. When you're working on sleep training or just need to have a dark room for your LO to nap, trust me when I say it's worth it to make the investment upfront.
Registering can be a challenge since you're probably super worried about everything that your baby will come in contact with. The good news is, with a little research it doesn't need to be so complicated. Additionally – almost everything off of your baby registry is returnable. If you get duplicates or realize you don't need something you can always send it back.
If you've nailed the nursery, head on to part 2 of my baby registry guide to finding everything you need for on the go and around the house.
Don't forget to pin this post for later!